Custom Turrets
Take your effective shooting range to the next level with a custom laser engraved turret or stick-on turret label. Ballistix Custom Turrets are Dialed-in, Dead-on Every Time.
Select your scope manufacturer to get started.
What Is A Custom Turret
A custom Ballistix turret is a user-installed replacement for a stock elevation turret. It replaces the indicators on the factory turret (clicks, MOA, MILRAD etc.) with precise yardage markers. Simply range find your target, dial in your turret, breathe and shoot. With Ballistix, you're dialed-in and dead-on every time.
Our easy to use, online tool captures your specific scope, ballistic and shooting environment data to produce a custom yardage turret. Our live turret preview updates while you make adjustments so you can see your turret before submitting your order.
Ballistix turrets are offered in singe and double rotation options for most scopes. Max turret yardage however, will vary depending based on ballistic data provided.
Ballistix Custom Targeting System is the complete package for simple, accurate, long-range shooting.
How Our Custom Turrets Are Made
Our first of its kind Ballistix Calculator generates up to 9000 shot simulations using your exact load, muzzle velocity, and real-world environmental conditions to create the most accurate bullet compensation data available.
Your custom data set is then translated into yardage indicators on your choice of a laser engraved turret or waterproof ballistic label sized to perfectly fit on your exisiting scope.
With Ballistix turret technology, you'll no longer have to worry about confusing holdover reticles, in-the-field ballistic data charts, or MOA / MILRAD calculations. Instead, you'll be able to focus more on shot placement, windage and proper shooting form.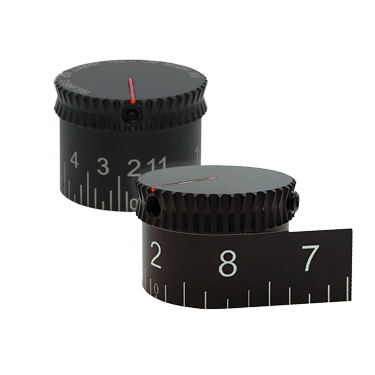 Our Free Ballistic Calculator
Don't take our word for it, use our free online calculator to create a printable ballistics chart that you can take with you to the range. Simply enter your data, generate a data set and print it off. When you're ready, come on back and get your custom data engraved on a turret to achieve dead on accuracy with every shot.
Free Ballistic Calculator